Your Kalimba comes pre-tuned in the key of C major, which is standard and what most people use, but can also be tuned in other keys using the included tuning hammer should you happen to want to try something a bit different.
To tune your Kalimba you will need:
Your Kalimba
Tuning Hammer (included)
A standard tuner, or a free app downloadable from Google Play Store or the Apple App Store (see our app recommendations below)
A few minutes of your time
Each key is engraved with the name of it's note (A, B, C etc). With your tuner or tuning app running use the tuning hammer to tap the steel keys from either end until the recognised note matches your tuner or tuning app.
Lengthening the keys by tapping from the top will lower their pitch, and shortening the keys by tapping from the bottom will increase their pitch.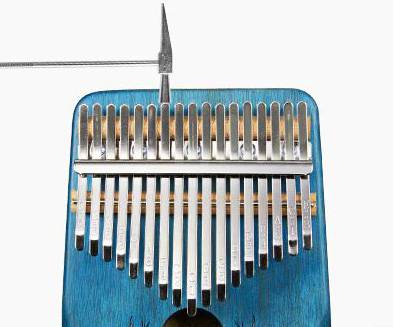 Lower the pitch
Tap from the top of the keys to lower their pitch to a lower note.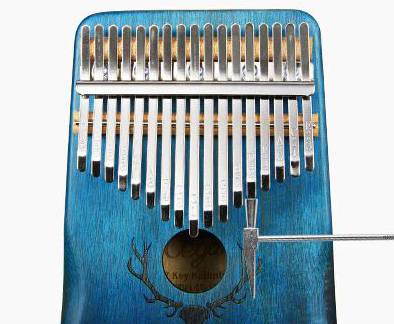 Increase the pitch
Tap from the bottom of the keys to increase their pitch to a higher note.
Do this for all keys on your Kalimba, and you'll be in perfect tune and ready to start playing some sweet and euphonic harmonies.
Tuning App Recommendations
Tuning Apps for iOS
Tuning Apps for Android