We are a passionate pair of Kalimba players based in the sunshine state of Queensland in Australia.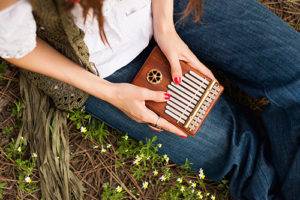 Neither of us were considered musicians before we discovered the Kalimba. One day we visited a community market where they had a stand selling and playing Kalimbas.
Immediately we fell in love with the beautiful harmony that these simple instruments can play. From sweet lullabyes to haunting refrains, the sound from a Kalimba is so special and so unique.
So that's where and when we bought our first Kalimbas and it has been a passion ever since.
We find that the Kalimba is a great instrument to just pick up and play, wherever and whenever.
It can be a great remedy when you're feeling low as it just picks up your mood and makes you feel so serene and relaxed.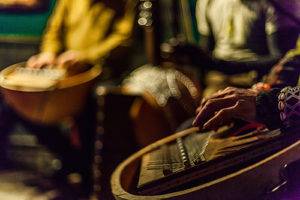 We think it's a great form of meditation for us.
So we decided to set up this website to share this wonderful instrument that is the Kalimba.
We want everyone to be able to experience the pleasure of playing a Kalimba as, in today's world, I think we all just need something truely beautiful to enjoy.
Contact us to share your Kalimba stories or if you have any questions or feedback.
If you are a Kalimba player and would love to have your audio or video published in our blog please reach out to us.
Check out our great Kalimba playing and tuning how-to's.
Play Kalimba and let the happiness and serenity in.
Fall in love with kalimba - just like we have!